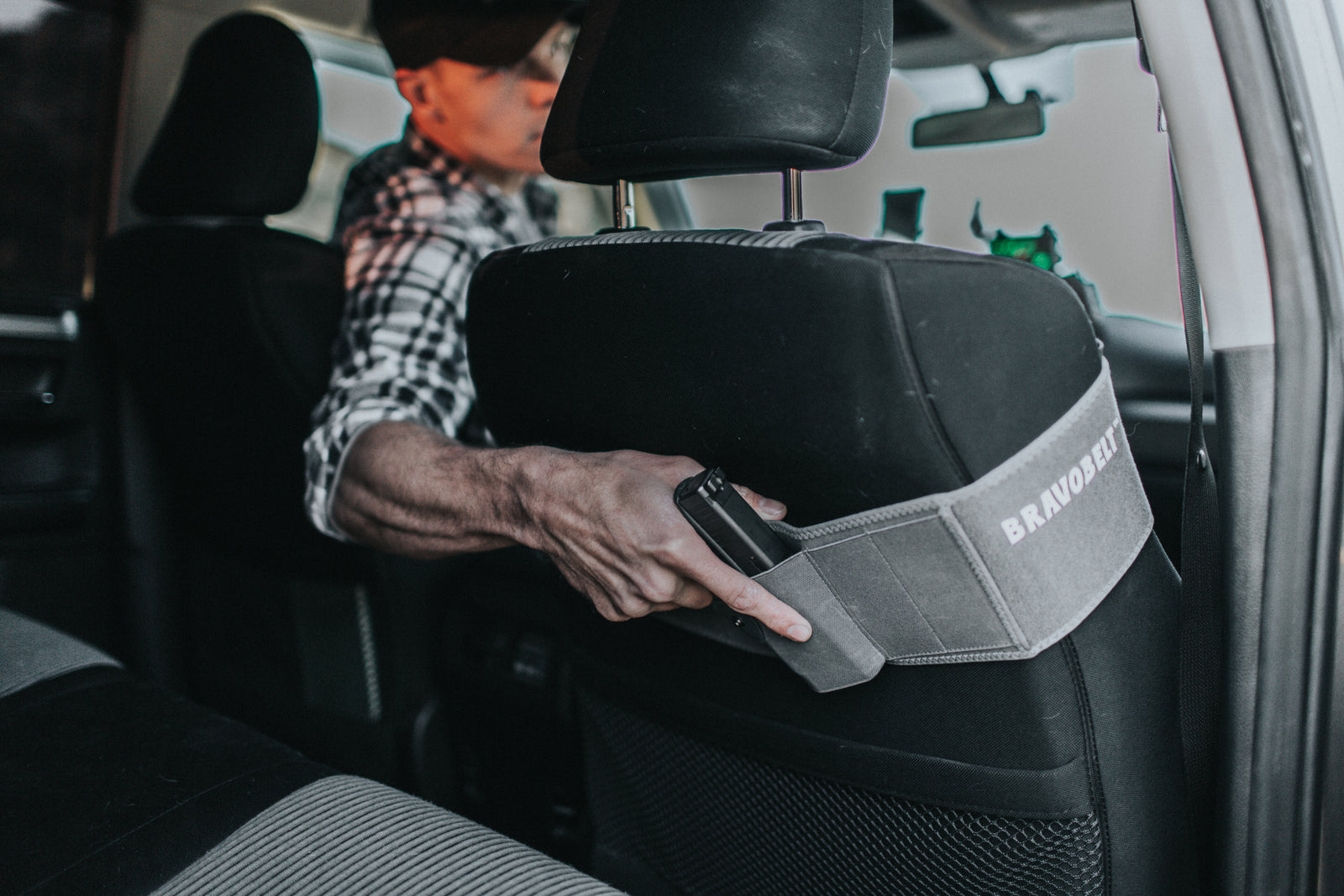 It's the season of giving! December's festivities make gift-giving to friends and loved ones so much more special. But holiday season or not, it can be tough to decide on what to give the gun enthusiasts close to your heart. If you can't figure out what gifts to get, here are a few ideas that might help!

Gun Safety Equipment
Gun enthusiasts are not just about coming through guns-a-blazing ala-John Rambo. It's also about being a responsible shooter!
Gun enthusiasts will appreciate equipment that maximizes safety. This ranges from eye protection such as goggles, ear protection such as earmuffs, or gun safety clothing such as tactical gloves and elbow pads.
Not only will you make your gun-loving friend happy with your gifts, but you also get to show them support by advocating gun safety and responsible use of firearms!
Firearm Cases and Vaults
For gun owners, it is imperative that they have a safe place to store their guns. No one wants to expose their weapons to their children or relatives. As responsible owners, they take precautions to ensure that their firearms do not fall in the wrong hands.
Surprising them with a sturdy and reliable case to store their weapons and ammunition in will certainly put a smile on their face. It could be a minimal, sleek, yet reliable case or even a bulky vault type case for tighter security. Regardless of storage type, all gun owners will surely cherish the gift, and they will likely use it for a very long time.
Outdoor Equipment and Clothing
Most of the time, gun enthusiasts also like the great outdoors - camping in the wilderness, hunting, fishing, off-road tracking, hiking, you name it!
If you've been planning on giving them a present, it does not need to be all about guns. How about you give them something related to their hobbies? A fishing pole, a tent, a sleeping bag, or even outdoor apparel.
This is especially great for people who are going to gift their friends for the first time. As gun-related equipment is usually catered by very specific types of shops, outdoor items are sold in a wider range of shops. You can just visit your local mall and you will find a couple outdoor equipment stores!
Utility and Survival Tools
Gun owners are usually into survival, whether in the wild or on the streets. Of course, they can't just rely on a gun alone: utility tools for any kind of scenario are a must.
Tactical flashlights for powerful illumination, blinding assailants, and can double as a melee weapon? Utility knives for cutting and slicing things like wood and strings? First-aid kits for emergency situations? Firestarters and signal mirrors for sending distress signals? Pouches and bags for easy carry? Yes, yes, yes, yes and yes!
It's better to be prepared for any situation, big or small.
Concealed Carry Equipment
You'll never know when a threat comes at you. Concealed carry equipment will let you comfortably carry your firearm to protect yourself and your loved ones.
We're talking about belly band holsters and concealed gun mounts. That way, they will stay protected whether they're going out on a jog or doing chores at home.
So if you know that the friend you are giving a gift to owns, is planning to own, or is obsessed with guns, the item that they will definitely use on a regular basis is an item that will help them conceal carry.
Check out the most comfortable and most versatile concealed carry holster around, the BravoBelt! Made by gun enthusiasts for gun enthusiasts, the BravoBelt helps you keep your firearm on your person when traditional holsters are less ideal.
Our awesome belly band holsters are on sale. You can get 15% off on our holiday sale when you use the code SANTA15 at checkout. But this is until December 25, 2021 only. It only takes a single click to get that perfect gift for the special shooting enthusiast in your life!