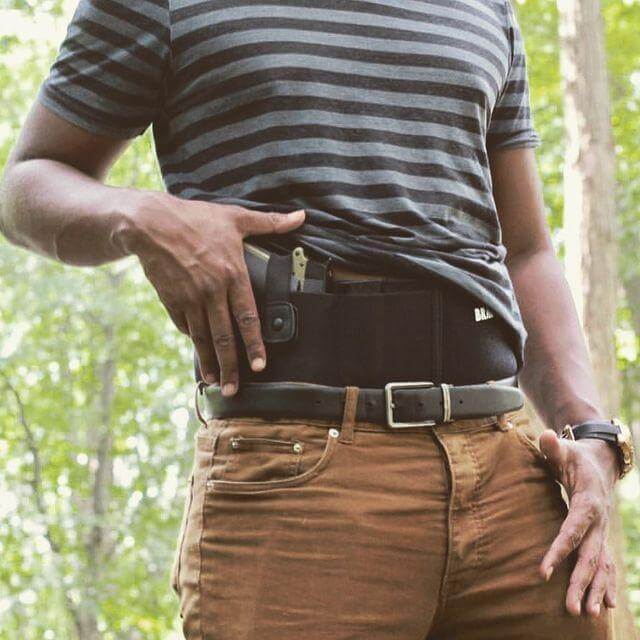 Since ancient times, it has been proven that carrying weapons increases our chances of survival against the threats we face. From swords to pistols, we've used weapons to make ourselves (and our loved ones) feel safer as we go about our daily lives.
It's no wonder that30% of adult Americans currently own guns - and with the pistol-packing revolution came concealed carry. Almost every state in the US lets individuals carry a concealed handgun, supporting our right to keep and bear arms. Here are 3 reasons why you should consider it!
Concealed Carrying Enforces Self-Discipline
A responsible individual should always carry their weapon in a concealed manner, and only reveal it when it's highly needed.
Carrying a firearm such as a gun is a serious responsibility. Just going through the process of obtaining one is just the beginning. You need to education yourself on a variety of topics, such as:
How to properly use, maintain, and store a firearm

What the potential consequences (both criminal and civil) of using one in a self-defense scenario are,

And what the laws surrounding firearms and self-defense are.
You must also develop and maintain the discipline needed to faithfully carry your gun on a daily basis. When it comes to everyday carry, every day means every day!
Leaving your means of protection at home because of laziness or lack of discipline would be unwise. You never know when or where a situation can occur where you would need to shoot in self-defense. It makes sense to always remain prepared for yourself and your loved ones!

Concealed Carrying Keeps You And Those Around You From Becoming Casualties
A killer clown is nothing compared to a true killer in front of you. A concealed weapon may save you or someone else's life.
Carrying a concealed firearm will put you in a state of mind that makes you more aware of your surroundings. It's a mindset that has you on the lookout for potential threats or dangerous situations that put the lives of you and your loved ones at risk. This puts you at an advantage! You'll be able to react more quickly and effectively if and when chaos starts.
If you do find yourself in such a situation, a concealed firearm might be the only effective way of ensuring that you and your loved ones can escape unarmed. This defense-oriented mental state, combined with the tools to protect yourself, give you everything you need to make sure you have a solid line of defense against anything that might come your way.
Concealed Carrying Gives You Peace Of Mind and Confidence
You'll never know when a threat comes at you. What you know is that you have the tool to protect yourself and other people.
No matter how careful you are, you can never truly ensure that you'll never find yourself in a dangerous situation. What you can ensure, on the other hand, is that you'll be prepared for such a situation should you find yourself in one.
As mentioned earlier, carrying a firearm is key to defending against malicious individuals that may seek to harm you and those you care about. Consistently carrying a firearm will not only prepare you for these situations, but will also give you the peace of mind and confidence that comes with being prepared. That's not to say that it should make you less cautious, but it will allow you to rest easy knowing you are equipped wit the best tool for the job if all else fails.
Concealed carrying can also make quite the difference in what used to be anxiety-inducing situations: traveling alone at night, going through areas with higher crime rates, and more. With a concealed firearm, you know you're prepared for the worst situations. It's a personal empowerment that can boost your confidence and self-esteem.
To Conceal Carry or Not To Conceal Carry
Protect yourself from being a victim with efficient concealed carry.
No matter the situation, no matter the reason, having a weapon on your side is a great power waiting to be unleashed. It's a responsibility that you must always uphold. As a law-abiding firearms owner, finding a comfortable holster suitable for concealed carrying should be one of your top priorities.
BravoBelt can help keep your firearm on your person when traditional holsters are less ideal.
Learn more about the BravoBelt system here
.