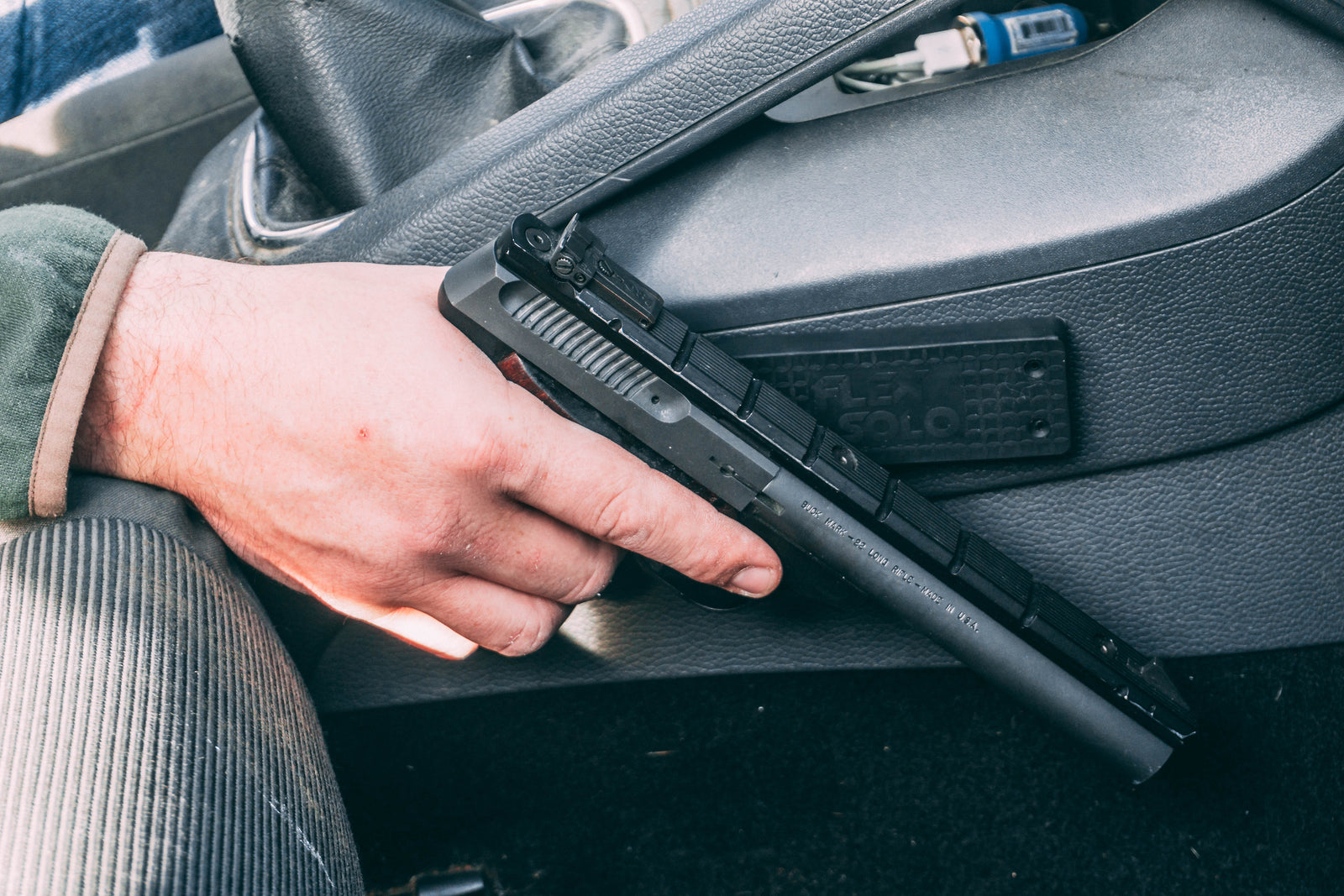 The gun magnet has been available on the market for many years, cementing itself as an agreed-upon answer to the "firearms access" problem. Many firearm owners have benefited from it, and it has become a true must-have addition for your car, safe, bed storage locker, bathroom... The list is endless.
These magnetic gun mounts are really handy. You can install the mount on any available open area so you can keep your gun, including your headboard or even the side of your nightstand. To keep your firearms neat and organized, you can even install the gun magnet inside of your safe and attach your guns to them, providing a great deal of adaptability.
Picking out the right mount for your gun needs a lot of thought, especially when you wanna maximize its benefits.

You need to consider not just the specs, but the pros and cons of every brand you come across. To help you make your decision, this blog post will feature 7 things that you must look into when buying your next gun magnet.
Size
Gun magnets are usually not that big at all. They do not take up much space. There are some versions that are bigger because they are made for holding multiple guns.
The first consideration you should make is the number of guns you wish to store in the magnet.

Strength of Magnet
Apart from its size, you must also consider the strength of the magnet to hold the weight of the guns that you want to store.

To test this, you can weigh the different guns that you own and check what capacity the gun magnet can hold.
Mounting Option
There are usually two options for mounting when it comes to gun magnets, adhesive or screw/bolt.
If you want to do less permanent damage on the surface you're going to mount your magnet on, you should pick the adhesive type. You wouldn't want to drill any holes in the dashboard of your car, right? The adhesive usually mounts very well with dry, smooth surfaces.

But if you want a more permanent mounting option, go for the screw/bolted one. It can adhere to rougher surfaces such as painted walls.
Rubber Coating
Sometimes, the rigid surface of gun magnets that do not have a protective coating tends to scratch the surface of your gun. I wouldn't want to mess up the aesthetics of my beloved firearms! Thus, it is highly recommended that you opt for a gun magnet that comes with rubber coating.

Gun Safety Accessories
A lot of gun magnets come with special accessories. You can review whether or not you will benefit from those add-ons.
Design of a Gun Magnet
There is a plethora of gun magnet designs so your choices aren't limited!
Some gun magnets have a raised shape that is said to provide considerably easier access to your pistol.On the other hand, there are V-shaped gun magnets that can hold your weapon in a perpendicular or upright posture.
In general, you may choose any gun magnet design that meets your requirements, but simple and durable ones are best.

Pricing
Gun magnets come in a variety of pricing ranges. If you're on a budget, you can always opt for the cheaper ones, but make sure you aren't sacrificing quality! Remember, you wouldn't want to buy something that can cause problems during emergency situations due to their low quality. Choose the best gun magnet  within your budget that will give you optimum accessibility and safety.
The Bravo Bottomline
A gun magnet's purpose is to keep your firearm within easy reach so you can defend yourself from potential threats. If you are looking for a gun magnet optimized for concealed quick draw, go for BravoBelt's FlexSolo! It can firmly hold your weapons without scratching them and can support up to 43 pounds of pressure. Pretty neat, right? Grab one for yourself now!