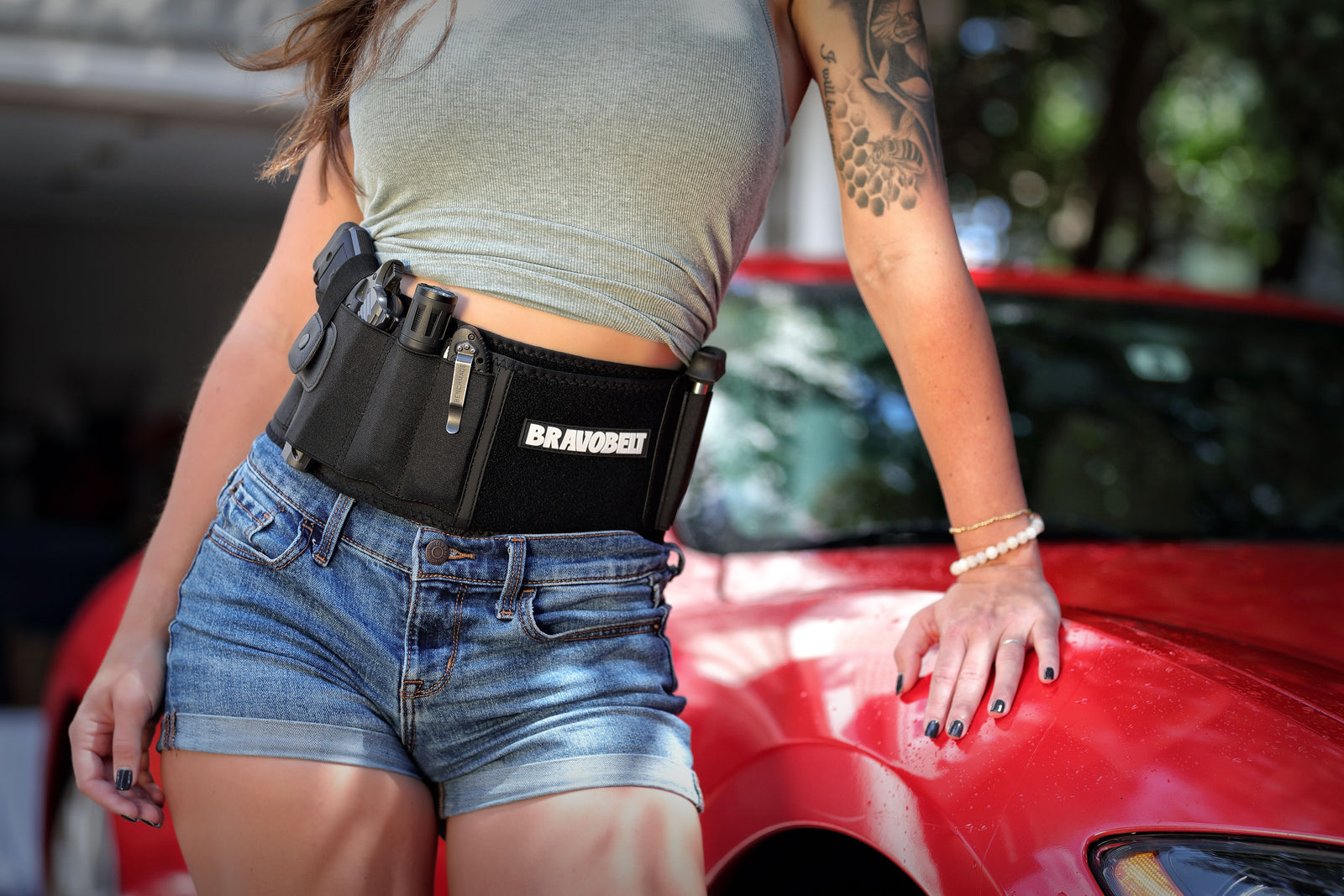 With the numerous types of concealed carry holsters on the market, choosing just one to buy can be quite the challenge. Each type has its pros and cons, and it would be great if you can have them all in your possession.
Let's face it: with the price of each holster, having one of each type can burn quite the hole in your wallet. So how do you know which holster is the best investment for you?
While the true answer for this question is down to your personal preference, there are two types of holsters that are popular with firearm owners who conceal carry:  the belly band holster and the Kydex holster. While we admit that the Kydex holster has merits in carrying, here are the top reasons why we believe the belly band holster is the better holster for concealed carry novices, amateurs, and veterans alike.
You do not need to wear a belt or have an attachment for a belly band holster.
One of the best advantages of the belly band holster compared to the Kydex (or any type of holster in comparison) is its capability to be worn without the need for other equipment or attachment. Most holsters usually need an extra piece of buckle for it to be worn. A lot of them need to be attached to a belt, the Kydex included. The belly band holster only needs to be strapped on snugly for you to carry your handgun.
The belly band holster can be worn in multiple ways.
Contrary to its namesake, another key feature of the belly band holster is the many ways you can wear it! The belly band holster can be worn not only at the belly but also across the chest, under the arms, and around your hips. If one style does not suit your body type, there are other ways to wear it. To top it all off, belly band holster manufacturers like BravoBelt are making optimizations that can accommodate large-sized persons.
The belly band holster is more comfortable than most holsters.
In terms of materials, traditional holsters use mostly leather, while the Kydex holster uses thermoplastic. You can arguably say that leather and thermoplastic aren't flexible and may give you discomfort especially in the long run. Belly band holsters, on the other hand, do not strain their wearer due to their breathable material. Unlike other holster types, belly band holsters are usually made from nylon. With easy snap systems like BravoBelt's, belly band holsters are not prone to sliding down off you.
Belly band holsters do not limit your wardrobe.
A thing to consider when concealed carrying, especially for women, is the clothes you'll wear. While most concealed carry holsters limit your wardrobe to jeans, belts, and loose shirts, belly band holsters can be worn along with a multitude of clothing combinations. Going for a run? Your belly band holster can be worn beneath your sports gear. Going on a stroll? Belly band holsters also work with everyday clothing.
Belly band holsters usually carry more than just a gun.
The thing with other holsters like the Kydex is that it only holds your gun. That means that you have to purchase additional gear to augment your holster with the capability to bring magazine rounds or even utility tools. The belly band holster eliminates the need of buying more than one peripheral, as most of them have either an auxiliary or a detachable pouch (BravoBelt has both) along with the holster itself. Not only does it eliminate the potential to be uncomfortable from bringing more than your holster, but it also cuts down on the costs too.
With the features of the belly band holster, one could say that it has the flexibility, comfort, and adaptability that most other holsters do not have. We can assure you that owning one is a great idea. If you need further proof to convince yourself, look no further BravoBelt's reviews for our belly band holsters and see their feedback with your own eyes.