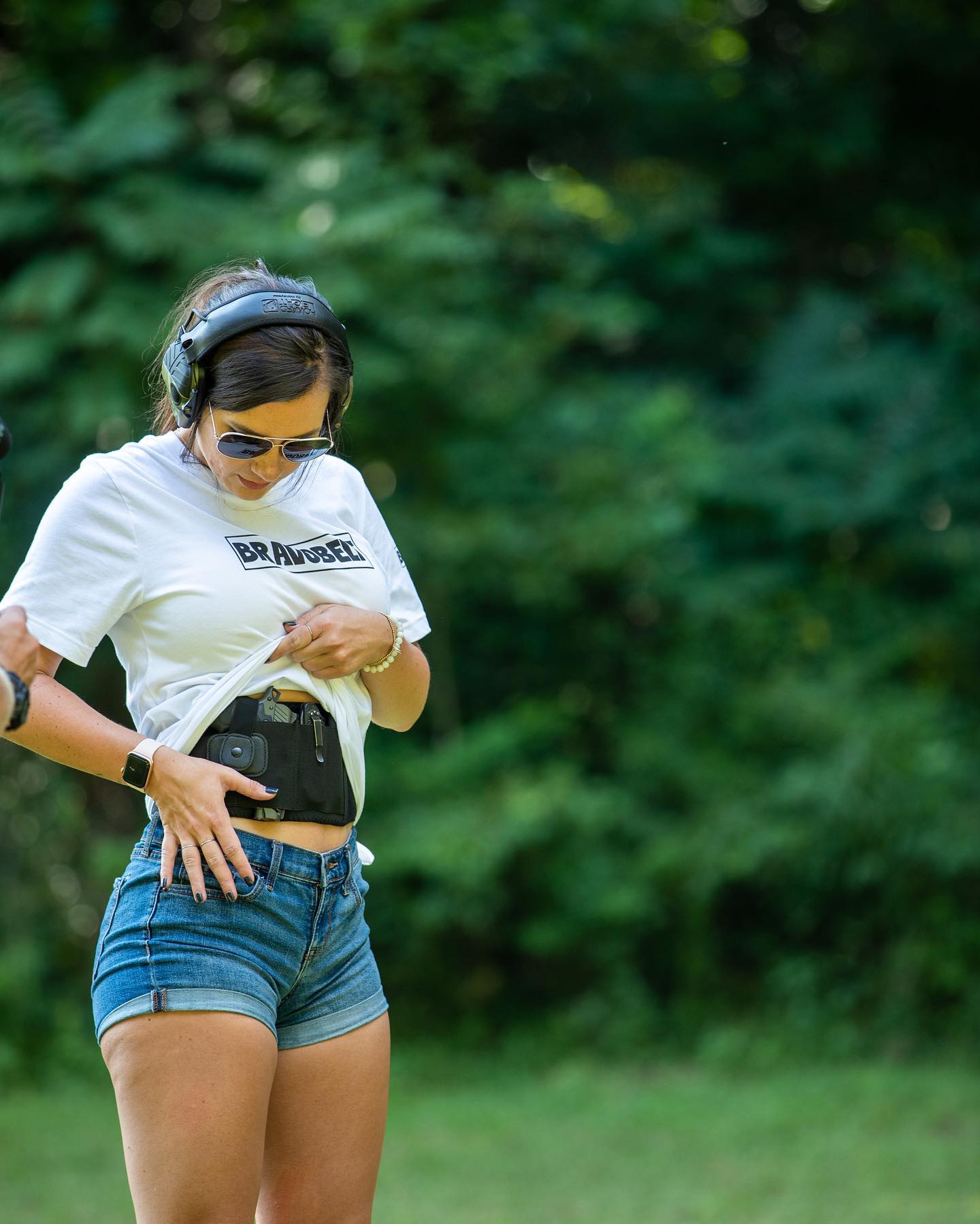 Are you a woman looking for the perfect belly band holster? The search can be overwhelming—there are so many options, and it's hard to know what features make one holster better than another. But worry not, because, in this blog post, we'll break down all the essential elements of belly band holsters so you can confidently choose the best one for your needs. We'll cover everything from material and comfort factors to considerations around size and fit. So if protecting yourself with a practical accessory that looks stylish too is on your radar - keep reading!
Are belly band holsters for women?
Yes, belly band holsters are an excellent option for women. They provide a secure, comfortable fit and can be worn inside or outside the waistband. Belly bands come in various sizes and designs to accommodate different body types, making them ideal for anyone looking for a reliable concealment option. Furthermore, many belly band holsters offer ambidextrous designs, allowing them to be worn on either side of the body. This makes them great for women who may need to quickly switch their holster between the left and right sides depending on their needs. Finally, many belly bands are adjustable to ensure a tailored fit regardless of your size or shape. With all these features, it is easy to see why belly band holsters are a great choice for women.
No matter what your needs are, there is likely a belly band holster out there that will suit them perfectly. Whether you need an inside or outside waistband solution, ambidextrous design, adjustable fit, or something else entirely, belly band holsters offer a great option for any woman looking to keep their firearm safe and secure.
What Should I Consider When Choosing a Belly Band Holster for Women?
When choosing a belly band holster for women there are several factors to consider. First, you should make sure the holster is comfortable and fits your body type correctly. Look for a holster that has adjustable straps so you can customize it to fit your particular shape. Additionally, pay attention to the material used in creating the holster; high-quality material like neoprene is best for long-term wear.
You should also consider the type of firearm you plan to carry in your holster. Some belly band holsters only fit small handguns, while others can accommodate larger models. BravoBelt belly band holsters are compatible with Glock 17, 19, 23, 38, 25, 32, 26, 27, 29, 30, 39, 28, 33, 42, 43, 36, Smith & Wesson, Bodyguard, M&P Shield, Sig Sauer, Ruger, Kahr, Beretta, Springfield, Taurus, Kimber, Rock Island, Bersa, Kel Tec, Walther, and more. Additionally, unlike clips or Velcro, our optional "Easy Snap" retention system gives you peace of mind knowing your firearm is safe, secure, and ready for a quick draw.
What Are the Steps for Accurately Measuring a Belly Band Holster?
1. Measure the circumference of your waist where you will be wearing the holster. This is the most important step for accurately choosing a holster that fits well and securely.
2. Select the proper size based on your waist measurements. Different sizes are available, so make sure to choose a belly band holster that reflects your correct size according to the manufacturer's sizing guidelines.
3. Put on the holster and check for fit. Make sure it is not too tight or pinchy in any area, as that could be uncomfortable to wear for a long period. Additionally, make sure you can draw your gun easily from the holster without having to overextend or struggle.
4. If the holster fits, you are good to go! Belly band holsters are a great option for those who want to carry concealed without having to wear bulky clothing or other items. With an accurate measurement of your waist and careful selection of the right size, you should have no problem finding a comfortable belly band holster to carry your firearm.
5. Lastly, practice with the holster and adjust it before taking it out in public. Make sure you are comfortable drawing from it and take note of any areas that need adjusting or further fitting before trusting it for everyday use. A belly band holster should provide great comfort and convenience with practice and proper fitting.
Selecting the right belly band holster doesn't have to be complicated. Now that you know what factors to consider when making your decision, it will be much easier for you to choose a product that meets all of your needs. If you're looking for further guidance, our team at https://bravobelt.com/ would be happy to help you select the perfect option from our collection. Visit our website today to browse our selection of high-quality belly band holsters and find the perfect one for you!