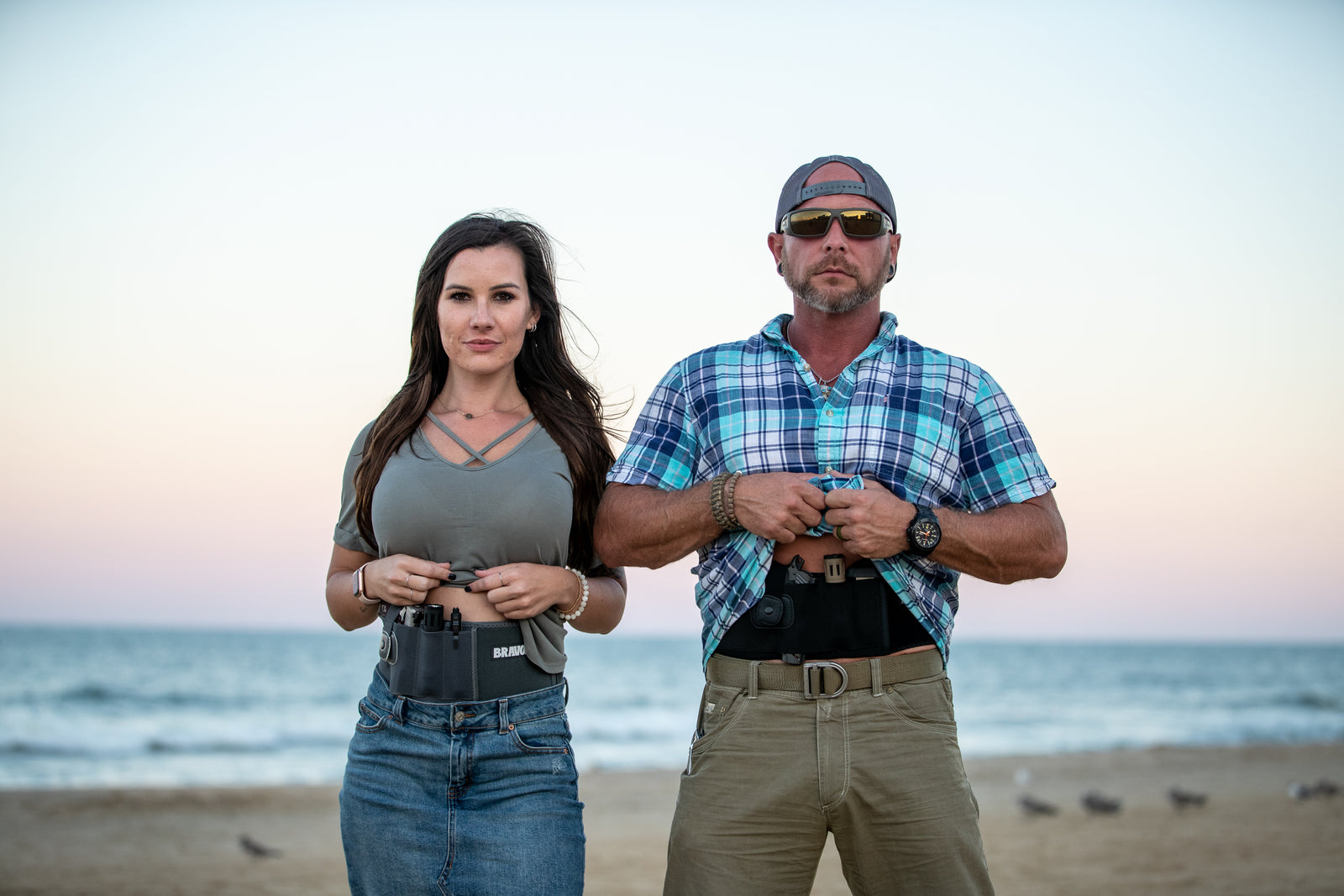 Whether you're single or in a relationship, you've probably noticed that Valentine's Day is coming up like a speeding bullet. So what do you give that special someone in your life that loves guns? If a bouquet or chocolate just won't do, we put together this list that will help you impress your favorite gun owner!
A Gift for the Mind 
Is your partner (or whoever you want to impress) a gun lover that already has everything they need when it comes to firearms, ammo and accessories? Why not give them something that will boost their gun knowledge instead!
Hit the books and get them some firearm related literature. You can try history books that cover different weapons throughout history, or even an encyclopedia on their favorite type of firearm.
Another thing you can do is get them tickets to a museum about guns! There are museums that go over the history of firearm development. Some display extensive collections that include machine guns, cannons, and more.
Protect Their Ears with Great Tech
Ever gone on a date to the firing range but can't have proper conversation because of how noisy it gets?

Ordinary ear plugs and earmuffs aren't enough! Your partner deserves the best, so you should get them special electronic ear protection! Not only do they provide decent protection against loud noises from gunshots, but they also allow you to hear regular speaking tones.
Make sure you choose ear protection that is convenient, comfortable and durable!
Holsters for The One You Love Belly Much
When your gun lover is packing heat, make sure they're packing in comfort and style! For that, the belly band holster is the best option.
If you're not sure what a belly band holster is, it's a large stretchable band big enough to cover the hips. They are used to carry sidearms, tools, and more in a concealed manner. Although there are many concealment options available on the market, belly band holsters are the best because they are versatile, accessible, and multi-purpose.
At BravoBelt, our belly band holsters have a breathable base that lays softly against the body. These premium belts can be worn for extended periods. They can fit up to a 55" belly, molding to your body for maximum firearm retention. We back our belts with our 30-day guarantee!
Keep Your Guns and Loved Ones Safe
Safety is of utmost importance for any gun owner. With a gun safe, your special gun lover can keep your firearms out of the hands of unauthorized folks, whether they're burglars or their family. They're a great investment your partner will definitely appreciate!
There are different types of gun safes, varying based on price, features and size. Check what firearms your special someone owns, as well as where they would want to store them. Bedside? Vehicle? Somewhere discrete or decorative? Make sure you do your research so you get the bang for your buck.

Sweet Guns for Your Sweet
How about biting the bullet and getting your sweetheart something sweet? Chocolate weaponry is the answer! You can get delicious chocolate guns, bullets, grenades and more from popular chocolatiers. If you want to go the DIY route, try buying chocolate molds and making the treats yourself.
See something on our website that you want to get for your partner? Make sure you take advantage of the BravoBelt Valentine Sale! Get 10% off sitewide when you use the code HEART10. You can even get 20% off when you buy 2 BravoBelts with our Sweetheart Bundle!
Do you have a Valentine's Day gift idea for a gun lover? Let us know in the comments!